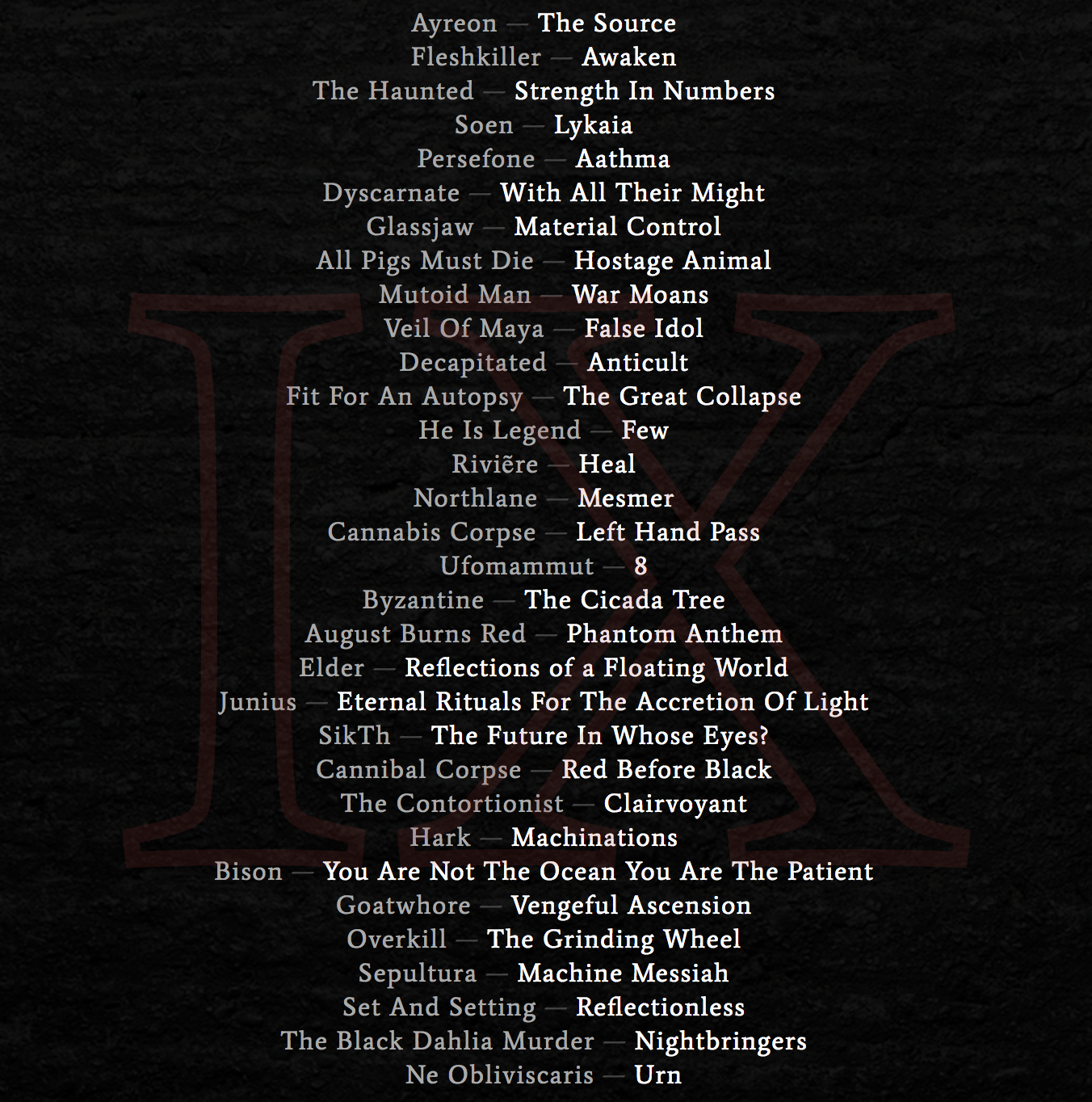 (The listening party starts over at Spotify.)

See the rest here
Quicksand are touring the US this fall. I've managed to see them live on three separate occasions (twice post-breakup), and they're still as feral as ever. So I was already feeling pretty excited… until the band took to social media an hour ago to tease us with new material, including the enigmatic-but-not-really mention: "interiors | 2017″
See the rest here
This is fun: here's what happens when a Death tribute band makes a new song, heavily inspired by "Human," and gets Sean Reinert to play drums on it.
Holy crap: Danny Carey sat in premier Genesis tribute band The Musical Box the other night! Am I stoked that this clip is of the song "Can-Utility And The Coastliners"? Not exactly… but I'll take what I can get.
(By the way, if I haven't yet extolled the virtues of The Musical Box: they are absolutely amazing live.

See the rest here
I've been listening to "Brain Salad Surgery" on repeat for the past week. Greg Lake's passing last week is for me the most personal in a year of artistic losses. Check out this final interview, and tell me you don't feel it.
See the rest here