Estimated reading time: 12 minute(s)
Now that the dust of the Fifth Annual Arsies has settled, I can take an unvarnished look back on 2013, listing possible trends, and making the case for its classification as a watershed year for metal.
First, a bit of context. I've noticed over the last few years that the weeks immediately following any Arsies tournament typically carry an emotional boom-or-bust sensation. It makes sense, as my process dictates that I go from the vetted creme de la crop of the year past, to a blind listen of everything I can find. That postpartum effect aside, last year's start was nevertheless uncharacteristically and worrisomely slow, with very few noteworthy albums released in the first quarter.
How much more impressive, then, to finish the year with such an uncharacteristically strong roster of competitors! This was easily the toughest Arsies tournament I've ever had to run, with many painful sacrifices made along the way. I am still listening to some of the competitors now in my spare time. (And it's hard to beat the Revocation or Dillinger for a workout soundtrack.)
We had many a band enjoying their own personal best releases in 2013, often after having gone through a period of post-excellence oblivion. The Black Dahlia Murder immediately comes to mind as an example of this Second Renaissance story, but the same can also be said of Soilwork, Gorguts, The Ocean, Sevendust… hell, even Gwar's album last year was pretty kickass!
On a related topic, last year we saw an even bigger representation of comebacks and reunions than ever before. In addition to the stunning and triumphant return of Carcass, we also saw good or very good new releases from Gorguts, Black Sabbath, Voivod, Death Angel, Pestilence, Motörhead, and many more. (And honestly, even the bad reunions — like Suicidal Tendencies and Skid Row — were more lukewarm than overtly terrible.) Then there were the spiritual throwbacks. Revocation and Exhumed are the most celebrated exemplars of old school metal, but many others also produced excellent works that owe more to our illustrious past than any new musical trends.
Speaking of new musical trends, one thing is for certain: 2013 was unequivocally the year that we reached Peak Ballou. It wasn't simply a matter of Mr. Converge himself being in all places at all times — it's true that he personally recorded no fewer than 10 albums this past year, but that's hardly abnormal for The Hardest Working Man In Metal. Making things much worse was that last year was a critical flash point for the rise of copycat recordings. And so what was (even only two years ago) a refreshingly different sound… is now yet another midrangey wall of overcompressed angst. Sadly, I don't think that Kurt Ballou will have the time, immediate impetus, or (with Converge) the artistic sandbox needed to retool his approach and innovate…. which likely means we'll have more market saturation of The Sound, before it flames out. Only time will tell on that one.
By the way, I have a continued problem with the slow encroachment of non-metal bands into the genre. I blame Baroness for leaving the barn door open on that one. Oh well… so long as I continue to be forced to listen to low-energy excuses like ASG and Deafheaven, I will continue to exact my revenge by also indulging my prog side. Take that, Karnivool haters!
So, what happens next? That's hard to predict. There isn't yet a lot of pre-release hype for anything in 2014. There is talk of Meshuggah getting ready to enter the studio, which would be super-interesting, as they are the ones to watch for developments in post-djent (along with TesseracT). I will say that, since the untimely passing of Jeff Hanneman last year, Slayer now has the choice of getting weird or calling it a day…. and I'm concerned that they'll make the poor decision of continuing. That would leave Anthrax, for crissakes, as the only band from the original Big 4 to still be even remotely relevant or at least not Ted-Nugent-style-crazy.
On a more positive note, I'm planning on aiming for at least 200 First Listens in 2014, which is an ambitious increase in my workload, but that's why they pay me the big bucks. So far, the new music pile is a bit saddening, but I've already explained why. And I've got a good feeling that there will be some new blood providing excellent metal this year. It's honestly never been easier to record and produce quality music, and I'm ever the optimist.
This post has a response:
March 13, 2014
Re: 2013: The Year In Review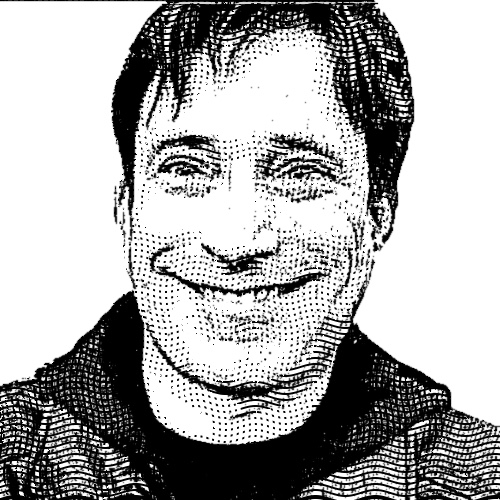 Thanks for another entertaining edition of the Arsies and the thoughtful summary of your views on the current state of metal! Both were thought-provoking and deserving of detailed responses.... (more…)